U22 XT cosMik Set
Professional Studio Recording Bundle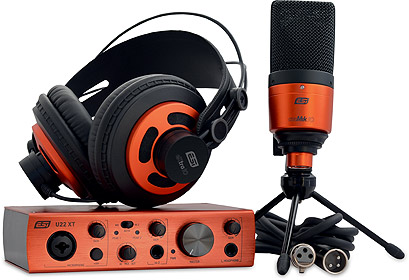 Our U22 XT cosMik Set is a powerful studio recording bundle, providing everything you need to make professional quality recordings with your PC or Mac.
Consisting of our famous top selling U22 XT USB audio interface, the cosMik 10 condenser microphone and the powerful eXtra 10 monitoring modeling headphones, this bundle was created to be the center of the home studio. With the professional quality condenser studio microphone and the included table stand, you are able to make high quality vocal recordings instantly. To get started right out of the box, the bundle comes with the Bitwig Studio 8-Track digital audio workstation software. The monitoring of your sounds can be done with the included dynamic studio headphones. The included Realphones ESI Edition re-creates the acoustic environment of a recording studio control room, with the eXtra 10 headphones.
No matter if you are into podcasting, want to record your own vocals, create your own tracks or if you simply need a starting point for a professional quality music studio in your home: all this and much more can be handled with this exciting studio recording bundle. If you're looking for a really powerful PC / Mac compatible bundle to get started right away, then the U22 XT cosMik Set was designed for you!
cosMik 10 Features
condenser studio microphone
cardioid polar pattern
special 1" diaphragm size
30Hz - 18kHz frequency response
> 132dB dynamic range
135dB max. SPL
100 ohm output impedance
5dB self noise (A weighted)
requires +48V phantom power
XLR connector, cable included
table stand included
windshield foam included
weight: around 160g
eXtra 10 Features
dynamic studio quality on-the-ear monitoring headphones
50mm diameter neodymium drivers
impedance: 32ohm
sensitivity: 94dB SPL (1mW)
frequency response: 15Hz - 29kHz
max. power: 1200mW
cable length: about 2.5m
1/8" plug with gold plated screw-on adapter to 1/4"
U22 XT Features
2 input / 2 output 24-bit / 96kHz USB 2.0 24-bit Audio Interface
microphone preamp with +48V phantom power support
Hi-Z instrument input with 1/4" connector
USB bus powered
max. 24bit/96kHz
line input with RCA connectors
line output with balanced 1/4" TRS connectors
headphone output with 1/4" connector
ADC with 102dB(a) dynamic range
DAC with 108dB(a) dynamic range
input / output monitoring controlled on front panel
master volume control on front panel
supports Windows Vista, Windows 7, Windows 8.1, Windows 10 and Windows 11 with ASIO 2.0, MME, WDM and DirectSound incl. DirectWIRE support
supports Mac OS X (10.7 and above) via the native CoreAudio USB audio driver from Apple (no driver install required)
supports many Linux distributions via the ALSA USB audio class support
dimensions roughly 17.5cm x 12.0cm x 4.5cm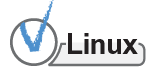 Bundled Software
In order to get you started right out of the box, U22 XT cosMik Set ships with a powerful software package for professional recording, creation of your own songs, mixing of any audio content and much more. The following applications are currently included:
| | | | | |
| --- | --- | --- | --- | --- |
| | | | Bitwig Studio 8-Track - the trim and effective DAW to start producing, performing, and designing sounds like a pro for use on up to eight tracks of audio / MIDI, incl. the Bitwig Essentials Package, a versatile selection of handpicked presets and sounds. Record instruments, create your arrangements, design new sounds, or just jam - every feature has been developed by musicians, for musicians! | |
| | | | | |
| --- | --- | --- | --- | --- |
| | | | The Realphones ESI Edition by dSONIQ turns your ESI headphones into a reliable and professional mixing solution that you can fully trust. The standalone software and DAW plugin re-creates the acoustic environment of a recording studio control room. No matter if you travel a lot and need to be able to mix on the road or if you prefer headphones over studio monitor - with the Realphones ESI Edition you can trust your mixes even more. | |
| | | | | |
| --- | --- | --- | --- | --- |
| | | | inTone 2 ESI Edition by Audified is a powerful jamming tool to produce mixes of multiple audio signals and instruments, play files, change tracks, prepare streams for podcasts and recordings. As an effects host you can use it with the included GK Amplification 2 LE and ampLion Free as a bass and guitar amp simulator and much more - anything you need for your creativity! | |
| | | | | |
| --- | --- | --- | --- | --- |
| | | | Cubasis LE is the compact version of Steinberg's mobile multitouch sequencer, providing the same look and feel of its bigger brother Cubasis. Specially designed for quick and easy operation, Cubasis LE makes recording, editing and mixing a breeze, no matter where you are, right there on an iPhone or iPad when connecting U22 XT cosMik Set. | |
Our website always shows the latest information on what we currently ship with our products. Depending on the production date, it can sometimes be possible that a different software package is included with the U22 XT cosMik Set at a local reseller. The actual content is mentioned on the retail box of the product itself. If you are unsure, please contact us.
Product Videos
Watch these product videos for U22 XT cosMik Set:
Our Mr. ESI gives an introduction to our U22 XT cosMik Set in this Xmas themed video.
Bring your ideas to life and start recording straight out of the box with ESI's all-in-one solution U22 XT cosMik Set.
More about U22 XT cosMik Set