Professional USB Condenser Microphone
Online meetings, podcasting, Twitch streams, YouTube content - you can do it all and much more with cosMik uCast.
This USB microphone combines ESI's characteristic outstanding sound quality with a bundle of powerful software so start recording or streaming straight out of the box.
FRONT
Perfect control
cosMik uCast can be connected to any modern Mac or PC using the included USB cables (USB 2.0 and USB-C). It also works seamlessly with your iPhone or iPad with an appropriate adapter.
The cardioid polar pattern captures musical details, harmonics, and subtle nuances crystal clear, while background noises from behind the microphone is nearly inaudible.
Controll your sound with the help of user-friendly knobs on the front of the mic. You can adjust input gain and output volume for the headphone output seamlessly or mute your own voice while still hearing the computer signal. Realtime hardware input monitoring can be controlled via the included software.
Recording
As a podcaster or content creator you often need to record your voice and edit or master your track before providing it to your audience. With cosMik uCast, there is no need to look for external software, because it's all included: WaveLab LE for audio editing, Bitwig Studio 8-Track as a multitrack digital audio workstation (DAW), inTone 2 ESI Edition to play files and prepare streams for online broadcasting as well as Cubasis LE, an optimized multi touch sequencer for iPad and iPhone users.
Live broadcasting
Enrich your live streams on Twitch, Facebook or Instagram: the ASIO driver based on ESI's own EWDM technology guarantees extremely low latency, so you can interact with your audience immediately. Moreover, the ESI-only feature DirectWIRE enables you to integrate external sound sources in your live performance (e.g. background music or effects such as laughter or applause). You can even run your voice through a DAW and alter it in the process (e.g. a reverb or other effects and plugins).
Online meetings and more
The DirectWIRE technology can help you to avoid feedback in your online meeting on Zoom or Skype. By using the DirectWIRE virtual channels, it is possible to separate the signal that is being played out on the monitors from the streamed signal. Unwanted mixing and feedback can be eliminated completely.
The ASIO driver and the DirectWIRE feature can be used with any modern Windows PC. Users of a Mac benefit from the plug & play experience and mobile users of an iPad or iPhone have even access to the powerful Cubasis LE App.
Included accessories
cosMik uCast does not only come with the cables needed to connect it to any USB 2.0 / 3.0 or USB.C (3.1) port of a modern PC or Mac, it also includes a tripod table stand and a microphone holder clip which helps to mount it to a common microphone stand.
BOTTOM

Features

condenser studio microphone with USB-C audio interface
cardioid polar pattern
special 1" diaphragm size
frequency response: 30Hz - 18kHz
max. SPL: 130 dB
dynamic range: 89 dB (ADC), 93dB (DAC)
signal-to-noise ratio: 89 dB (ADC), 93dB (DAC)
gain and mute controls
1/8" / 3.5mm headphone output with volume control
dimensions aprox. 176mm x 50mm
weight: around 250g
tripod table stand and microphone holder clip included
USB bus powered
both USB-C and USB 2.0 cables included (each ca. 2m)
100% class compliant
compatible with PC systems using Windows 7 / 8.1 / 10 / 11 and many Linux distributions
compatible with Mac systems using OS X / macOS, native CoreAudio support (32-bit and 64-bit)
compatible with iPhone and iPad (connection adapter required)
EWDM driver for Windows 7 / 8 / 8.1 / 10 / 11 with ASIO 2.0, MME, WDM and DirectSound (32-bit and 64-bit)
DirectWIRE support under Windows with virtual audio channels for internal loopback recording
realtime input monitoring can be controlled via the Windows or Mac control panel application

WITH TABLE STAND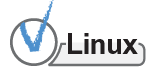 Bundled Software
In order to get you started right out of the box, cosMik uCast ships with a powerful software package for professional recording, creation of your own songs, mixing of any audio content and much more. The following applications are currently included:
| | | | | |
| --- | --- | --- | --- | --- |
| | | | Bitwig Studio 8-Track - the trim and effective DAW to start producing, performing, and designing sounds like a pro for use on up to eight tracks of audio / MIDI, incl. the Bitwig Essentials Package, a versatile selection of handpicked presets and sounds. Record instruments, create your arrangements, design new sounds, or just jam - every feature has been developed by musicians, for musicians! | |
| | | | | |
| --- | --- | --- | --- | --- |
| | | | Whether you are a hobby musician, home studio owner, freelancer or podcaster - WaveLab LE helps you to bring your music, voice and sound recordings to a more professional level. This easy-to-use mastering and audio editing software from Steinberg turns your computer with cosMik uCast into an audio analyzing, editing and publishing studio. | |
| | | | | |
| --- | --- | --- | --- | --- |
| | | | inTone 2 ESI Edition by Audified is a powerful jamming tool to produce mixes of multiple audio signals and instruments, play files, change tracks, prepare streams for podcasts and recordings. As an effects host you can use it with the included GK Amplification 2 LE and ampLion Free as a bass and guitar amp simulator and much more - anything you need for your creativity! | |
| | | | | |
| --- | --- | --- | --- | --- |
| | | | Cubasis LE is the compact version of Steinberg's mobile multitouch sequencer, providing the same look and feel of its bigger brother Cubasis. Specially designed for quick and easy operation, Cubasis LE makes recording, editing and mixing a breeze, no matter where you are, right there on an iPhone or iPad when connecting cosMik uCast. | |
Our website always shows the latest information on what we currently ship with our products. Depending on the production date, it can sometimes be possible that a different software package is included with the cosMik uCast at a local reseller. The actual content is mentioned on the retail box of the product itself. If you are unsure, please contact us.
Reviews and Testimonials
Here are selected reviews of cosMik uCast:
| | | | | |
| --- | --- | --- | --- | --- |
| | David Becker from Prime Audio Reviews wrote a quite detailed review of our cosMik uCast: "(...) the DirectWIRE feature adds a lot of extra functionality. Where the cosMik uCast really goes above and beyond is with its impressive bundled software that raises the already good value of the microphone even more." - read the full review here and watch the matching YouTube video. | | | |
| | | | | |
| --- | --- | --- | --- | --- |
| | Christian Ibe from Gamez Generation in Germany tested our cosMik uCast in detail and mentioned: "Anyone looking for a good complete packge that puts value on good audio quality, should definitely look at cosMik uCast in detail." - read the full German language review with "Hit" rating here! | | | |
| | | | | |
| --- | --- | --- | --- | --- |
| | The February 2022 issue of Professional audio (Germany) contains a detailed review of cosMik uCast that praised the build quality, the extensive free software bundle and mentioned that the prodcut is very easy to use. It is no surprise that their final verdict is "Very Good". | | | |
| | | | | |
| --- | --- | --- | --- | --- |
| | Stephan Merk of the popular German online magazine Amazona looked at our cosMik uCast in detail:"Beside the simple usage a solid sound is quite the strength of the ESI cosMik uCast." - read the original German text here! | | | |
If you are interested in adding a review to this list, do not hesitate and
contact us
.
More about cosMik uCast