nEar05 classic
5" Studio Reference Monitors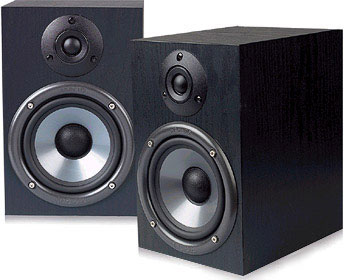 nEar05 classic is born to change the concept of near field reference monitoring.
The active nEar05 classic is designed to overcome all the limitations of conventional near field reference monitors for a digital audio environment. This system delivers a wide range of frequency response by employing two extraordinary drivers and unique crossover technology developed by ESI. It boasts a stable and balanced low-mid frequency response along with a defined MF and HF response. And both drivers are magnetically shielded for usage on your desktop next to other critical devices. High current power amplifiers offer high sound pressure with very low non-linear distortion. From professional users in commercial studios to home studio owners, the nEar05 classic is a true solution for near field studio monitoring in its own class.
nEar05 classic are no longer available through our regular sales & distribution network, replacement models are nEar05 eXperience and aktiv 05
Features

low frequency driver: magneticaly shielded 5,25" polypropylen membrane
high frequency driver: 1" magneticaly shielded silk dome speaker
inputs: 1 XLR balanced & 1 TRS balanced/unbalanced
input sensitivity: 270 mV
input impedance: 20k Ohm balanced, 10k Ohm unbalanced
RF interference protection, outputlimiter, subsonic filter, extern power supply
frequency range: 60Hz - 20 kHz
crossover frequence: 2.7 kHz
low frequency-amplifier: 40W
high frequency amplifier: 30W
input-trim: ~ -15dBu
dimensions: 250mm (H) x 166mm (W) x 200mm (D)
weight: ca. 10kg/pair

BACK
Reviews and Testimonials
Here are selected reviews of nEar05 classic:
| | | | | |
| --- | --- | --- | --- | --- |
| | Thorsten Walter of popular german magazine Amazona had a close look on nEar05 classic and started his conclusion of the review:"Good sound for a small price." - read the full german language review here! | | | |
If you are interested in adding a review to this list, do not hesitate and
contact us
.
More about nEar05 classic