nEar08 classic
8" Studio Reference Monitors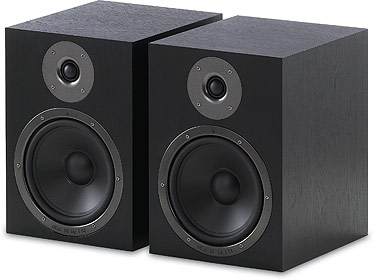 Intended as a more affordable alternative to the highly successful and award winning nEar08 eXperience studio near field reference monitors, the special edition nEar08 classic provides a good monitoring solution for musicians on a budget.
With an extended low frequency response and a good quality 8" driver, the nEar08 classic delivers a decent punch in the low-mid frequency. nEar08 classic, as the larger sibling of our popular nEar05 classic, also provide frequency response adjustment controls, allowing you to tune the sound, specific to the needs inside your studio environment. The monitors are featuring ESI's cross over control technology that is perfectly optimized and upgraded to provide perfect output level and frequency response properly matching the installed drivers and cabinet design. nEar08 classic is of course magnetically shielded for desktop operation next to your other electronic equipment without causing interference.
Unlike nEar08 eXperience, nEar08 classic have been available as a limited edition only via selected retailers and not through our regular sales & distribution network.
Features

Type: 2-Way Bookshelf
LF Driver: 8 inch curved cone with high temperature voice coil and damped rubber surround
HF Driver: 1 inch neodymiun soft dome tweeter with ferro fluid
Frequency Response: 40Hz - 24kHz
LF Amplifier Power: 70W
HF Amplifier Power: 70W
S/N Ratio: > 100dB below full output, 20kHz Bandwidth
Input Connectors: 1 x XLR Balanced Input Connector and 1 x TRS Balanced / Unbalanced Input Connector
Input Impedance: 20k ohms balanced,10k ohms unbalanced
Input Sensitivity: 250 mV input produces full output with Volume control at maximum
Cabinet: vinyl laminated MDF
Dimension: 358 mm(H) x 255 mm(W) x 322 mm(D)
Net Weight: 10.0 kg/unit

BACK
More about nEar08 classic