KeyControl 49
49-key USB Keyboard Controller
KeyControl 49 is the most cost effective MIDI keyboard for your home studio. With the 49 full-size velocity sensitive keys and the USB connection, KeyControl 49 is the perfect master MIDI controller for computer based home studio envrionments. It is no longer available and has since been replaced by KeyControl 49 XT.
The light weight keyboard can send all important MIDI messages via a simple user interface. You can connect KeyControl 49 to your Macintosh or PC via a simple USB connection. No additional power supply is required.
Controlling MIDI based software such as famous notation or sequencing software like Finale, Sibelius, Cubase, Logic, Cakewalk or others could not be easier. If you work only with software synthesizers, KeyControl 49 is the most simple way to control them in realtime. Plug-n-play in perfection!
Features

USB connection
49 note full size velocity-sensitive keys
1 USB MIDI In/Out and 1 MIDI-Out Port
Edit buttons for advanced programming
Pitch Bend and assignable modulation wheels
2 data wheels
3 function buttons
sustain pedal connector
power supplied via USB or optional external power supply unit
for Microsoft Windows XP (SP1), Windows Vista, Windows 2003, Mac OS X, Linux

BACK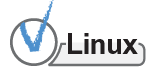 More about KeyControl 49